The premier roofer in Deepcar & Stocksbridge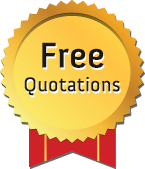 Whether the roof on your Deepcar or Stocksbridge home has weathered, is no longer waterproof or if you are just aiming to enhance the appearance of your roof in line to bring it in line with the rest of your home, then we are positive that in choosing GT Roofline, you'll be over the moon with the results.
Providing for customers of Deepcar & Stocksbridge for nearly 20 years, we have huge amounts of roofing expertise and prices that are hard to beat. Call us to chat about what roofing you want.
Roofers covering S36 for all of your roofing
GT Roofline will handle your roofing, no matter what extent of the project. We offer an all-encompassing range of services. Including:
A range of roof repairs
Flat roofs repaired & replaced
Construction of new roofs
Slate and tile roofs
Strip and recover of roofs
Velux roof lights
Flashing (lead)
Yorkshire stone roofs
Commercial roofing
Chimney repairs & repointing
Lengthy guarantees for homes in Deepcar & Stocksbridge
When you choose us, you are promised protection and security for your roof, as all our roofing work is protected by our own roofing guarantee, which is fully approved and underwritten.
Contact our experienced team, and we'll be thrilled to give you a free, no obligation estimate on each and every roofing job.
Our locally based team offer unmatched standards of workmanship and customer–centred service, making us the right option no matter where you are around Deepcar & Stocksbridge. Contact 0114 304 9396.