GRP fibreglass roofing in Sheffield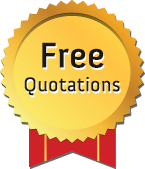 GT Roofline have been installing fibreglass roofing for over 12 years, making us one of the most proficient providers across Sheffield. Offering a multitude of benefits - not least its lifespan - fibreglass roofing is an approved waterproofing system which can be expertly fitted to cover any size or shape of flat roof.
If your garage, porch, or any other flat roof is in need of repair, fibreglass roofing will give you durability, good looks and peace of mind for years. It is covered by a 25-year guarantee on both materials and workmanship, and can withstand the most extreme weather conditions.
Benefits of fibreglass roofing
There are so many reasons to choose fibreglass roofing. Here are just a few:
Comes with a 25-year guarantee
No maintenance is required
It is environmentally friendly
There will be no seams, welds or joints
Comes in a range of colours and finishes
Suitable for working or walking on
Has a life expectancy of over 100 years
Suitable for any size or shape of roof
Let GT Roofline visit your home
Our professional roofers will visit your property, inspect your roof and answer any of your questions on fibreglass roofing. We will leave you with a free, no obligation quotation on any GRP fibreglass roofing work you may require doing.
Don't delay, and get your fibreglass roof installed now. Wherever you are in Sheffield, our expert roofers will get the job done. Contact 0114 304 9396.