Expert EPDM Rubbercover roofing across Sheffield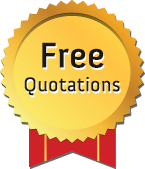 Often classed as the most technologically advanced of all the flat roofing methods availale to you today, EPDM rubber offers continuous, seamless coverage for your roof; it is also lightweight, superbly flexible and extremely durable, lasting anywhere from 40 to 60 years - or more. It's the truly 'sensible' choice!
As well as offering incredible resistance to both water and weather, EPDM stretches with your building, allowing for structural movement and can fit any size or shape of roof. At GT Roofline our team have been expertly qualified to install EPDM rubber roofing, guaranteeing you a seamless and hassle-free result.
So many reasons to choose rubber for your roof
With over 12 years of experience fitting and repairing roofs, GT Roofline promise your rubber roof will give you exactly what you are looking for. You'll benefit from:
EPDM rubber requires little maintenance
It can cope with severe weather
It's doesn't rot at takes years to wear down
It is flexible to stretches over various roof shapes
It is easy and safe to install
It lasts for 40+ years and is very durable
It can help to reduce energy bills
Get in touch for your free estimate
Whatever condition your current roof is in, contact us now to get your free, no obligation quote on a rubber roof. By choosing GT Roofline you can expect skill, service and high quality materials.
Our Sheffield roofers are waiting for your call on 0114 304 9396.