Roof tiling repairs throughout Sheffield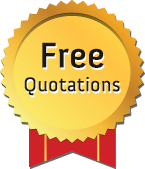 The roof tiling covering of our property is exposed to the punishment that our climate doles out. Not surprisingly when repairs are needed, it can soon become a bigger problem. At GT Roofline, our 12 years of experience wit tiled roofs and so you cna rely on us to do the job well, regarldess of what you want.
We promise Sheffield homeowners a roof tiling and repair service that is professional, local and affordable. Ring us today to discuss your requirements.
Answers for all your tiled roof issues
No matter what you require, GT Roofline are experts in roof tiling and tile roof repair. Whatever the size of the job, call us. We can offer:
Rof tiling repair work
Restoration of old tiles
Entire new tiled roofs
Part or full re-roofing
Replacing missing tiles
Tile roof maintenance
Rely on us at GT Roofline
Our roof tiling experts are fully trained and professional, and coupled with our full roofing guarantee, you can be sure that your Sheffield roof is rock solid, whatever the outcome.
We are able to offer a free consultation to help you make the right decisions for your property in Sheffield, and can provide free estimates. Talk to us now by calling us on Sheffield 0114 304 9396.