Velux windows fitted by Sheffield's experts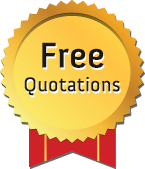 If you're looking to let natural light to flood otherwise dark rooms, Velux roof windows are the ideal choice - perfect for attic conversions and extended homes. Velux are the industry leaders in sky lights, offering high quality products that are covered by the Velux 10 year quality guarantee.
GT Roofline have been installing Velux roof windows for over 12 years, brightening up an otherwise dull space, and transforming dark rooms to light, healthy ones. Speakto our expert roofers today if you want natural daylight to flood your home.
An array of reasons to fit Velux roof windows
For a more comfortable home, Velux skylights are the best option, and some of the reasons include:
Velux are an industry leader and are well established
The double glazing means better insulation and reduced bills
Strong glass offers better protection
They let natural sunlight to flood the rooms
They are suitable for installation in all kinds of roof
Pivot action allows for cleaning of inside & outside windows
Allows fresh air to flow through the upper floors of the home
Shining the light into Sheffield homes
Velux roof windows will add great value to your home, and we will ensure every project is completed with skill and professionalism and comes with a full guarantee. Our customer service, great prices and workmanship is incomparable across Sheffield.
To talk to our Velux roof window specialists, and receive a free estimate without obligation, ring us without delay on 0114 304 9396.