Gutter replacements in Sheffield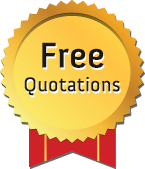 Your gutters should be checked on a regular basis for cleaning and repair needs. We can sort out any problems that have occurred. GT Roofline have been replacing and doing repairs to gutters, fall pipes and down pipes on homes and business properties across the Sheffield district for a number of years.
Guttering is there for an important reason – to deflect water from seeping into your home. This can lead to them rusting over time, which will mean your gutter needs repairing or replacing. Our team of specialists are on hand to sort your guttering quickly, with no hassle and at an unbeatable price.
Improve the appearance of your Sheffield home
There are so many reasons to choose GT Roofline for all your gutter repairs and replacements. Ring us if you demand:
A trusted and reliable local roofing company, experts in guttering and other uPVC products
Over 18 years of guttering and roofing experience and expertise right here in Sheffield
Coverage of the entire Sheffield district, coming to you no matter where you are
Budget friendly prices for everyone - our prices won't scare you - and a free estimate, to boot!
Catering to your own individual specifications with a wide range of colurs and materials available
Everything we do is fully guaranteed against defective workmanship - so you're assured quality
High quality solutions across Sheffield
It's not just your gutters that we check however - while we're up there, we'll also have a quick check to see if there are any obvious requirements or urgent repairs needed on any part of your roofline including the soffits and fascias, to prevent you from getting expensive bills in the future.
Call our Sheffield roofers for a free, no obligation estimate today on all your guttering work. Ring GT Roofline on 0114 304 9396.